Universal – Insertion Machine – VCD 88HT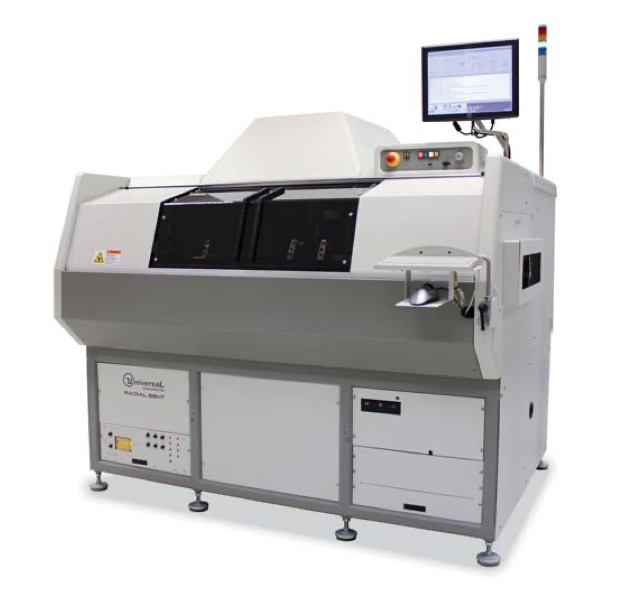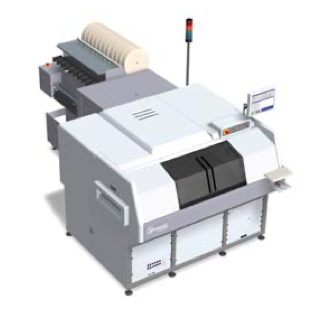 High-performance Axial sequencer / inserter for demanding production

the enduring standard
for through-hole automation
– 26,000 CPH
– Highest "real" throughput Axial sequencer/inserter
– Highest reliability in the industry (200 ppm)
– Component replenishment without machine stoppage
– Expandable from 20 inputs up to 220 inputs
– Manual Load or Automatic PCB Load/Unload
– Component Verifier
– Simple-to-use operator environment:
– Graphical user interface
– Network connectivity, USB ports and CD-ROM
– Optional touch-screen interface
– Optional offline programming software
Expandable Sequencer


Expandable from 20 stations up to
220 stations in 20-station
increments.
Axial Head Tooling Options

Tooling to accommodate a variety of
applications – field reconfigurable.
• High-density 5mm
• High-reliability 7.62mm
• Large-lead 7.62mm
Board Handling Options


Machines are available with either
manual-load or automatic PCB
handling configurations. Manual load
delivers near-zero board transfer
time for maximum throughput.
Component Verifier


Allows for the on-line verification of
value and polarity of the components
to be inserted. This reduces the risk
of inserting defective, out-of-
sequence or incorrectly oriented
components.
Component Feeding

Sequencer feeds components to
machine from reels, ammo packs
or jumper wire spools. Component
replenishment without machine
stoppage.
Low-Maintenance Lead Screw on Head and Clinch

The Teflon-coated insertion head and
clinch lead screws are virtually
maintenance free, requiring very little
attention over the machine life cycle.
Optical Re-fire Component Sense

The optical re-fire circuit in the
dispensing head senses a missing
component from the input tape and
re-fires the dispensing head index
mechanism to bring a component
into position.
Servo-Driven Axis

The VCD/Sequencer utilizes servo-
driven axis to improve speed,
accuracy and reliability, while
reducing maintenance and setup
requirements.
Jumper Wire Station

The VCD/Sequencer allows for up to
four jumper wire stations that utilize
a continuous wire input spool.
Dispensing jumper wire in this
manner is more cost-effective than
utilizing pre-packaged jumper wire
reels.
Multi-component Sense

This new feature detects double-drop
components, ensuring the best
outgoing board quality.